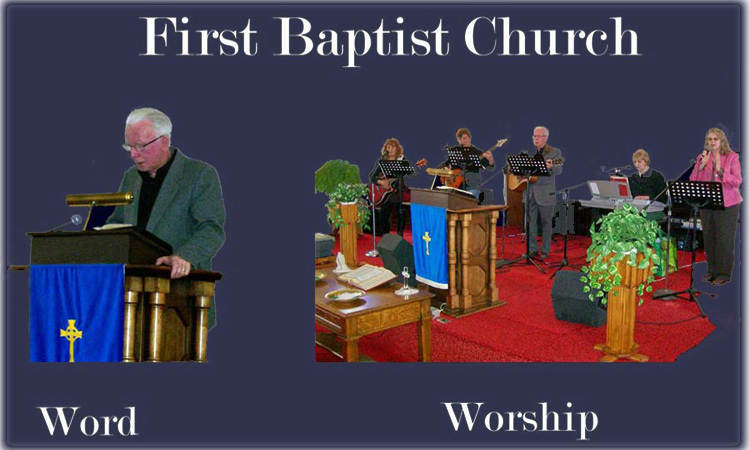 Our Ministry Services
First Baptist Church, located in Clinton, Ontario, is a growing fellowship of Christian believers. Here you will hear the good news of salvation preached, as well as the many benefits Jesus has secured for us by His sacrifice on the cross.
We are a community church that is active in reaching out to the needs of our neighbours. We also enjoy fellowship together in song and sharing a meal together! You are welcome to come enjoy a service or participate in our weekly bible studies.
First Baptist - Clinton Facebook Feed
Community Involvement

Our congregation works to keep the witness of Jesus visible in the community.  We do this by participating in community festivals such as the annual Christmas parade.  We also work with other local charities to raise funds for the local food bank and other community support groups.

Worship

Our desire is to celebrate Him and bring His presence to each one.  We would love you to join us Sunday mornings as we sing of His wonder together as one.

Word

The word is preached from the pulpit to save and transform the lives of people. Bible study, testimony, prayer and words of personal encouragement is encouraged for personal growth.

Community Witness

Being Jesus to our community is our passion. Every year we embrace new ways of walking with our community through their every day lives. Relationships are so important in the times we live in, showing Jesus to others is our heart.